NEW IN!
The Game of Guessing Series《最佳猜档》系列
BOOKS 1-3
TIME TO... GUESS! An endearing bilingual Chinese-English wordplay series that celebrates parent-child togetherness and the whimsical joy of everyday moments.
What does it mean for parents to separate? Harmonious co-parenting comes alive in this feel-good tale of everlasting parental love. Call it a hug in a book!
ALSO (SOMEWHAT) NEW
PENGUINS EAT PANCAKES: RATED 5 STARS ON READERS' FAVORITE! "A recommended read-along book for beginning to emerging readers and older." - Carmen Tenorio
Penguins eat fish. But, what if they had pancakes instead? An animal parade with a delightful meat-free twist that even the most veggie-resisting child would approve of.
What Critics Say
More words of praise and dismay for PENGUINS EAT PANCAKES
"A gross misrepresentation of animal diets."
- zoologist*, a very grumpy one
"Silly. Very silly."
- Lila, aged 5
"An imaginative animal parade with a meat-free twist."
"A delightful read, with its wry rhymes, funny insight and child-like drawings!"
"PENGUINS EAT PANCAKES has three things kids love: animals, food and whimsy. And in reading this book with kids, it has kids' #1 favourite thing: spending time with the adults they love."
- George M Jacobs, long-time president of Vegetarian Society (Singapore) and student-centered educator with concern for all earthlings
"When I first heard about PENGUINS EAT PANCAKES, I was instantly sold and offered to illustrate the book. Then I made Lai Chow wait so long that she eventually did it herself. The result? Inspired, cute, whimsical, silly and educational epicurean musings, perfect for beginner readers and fun for parents. After all, who doesn't like penguins and/ or pancakes?"
"Abominable. Should be renamed PENGUINS EAT FISHCAKES"
- librarian*, who eats according to strict pescatarian guidelines
PERSONS MARKED WITH AN ASTERISK (*) ARE FICTIONAL. ANY RESEMBLANCE TO ACTUAL PERSONS IS ENTIRELY COINCIDENTAL AND DEEPLY REGRETTED.
---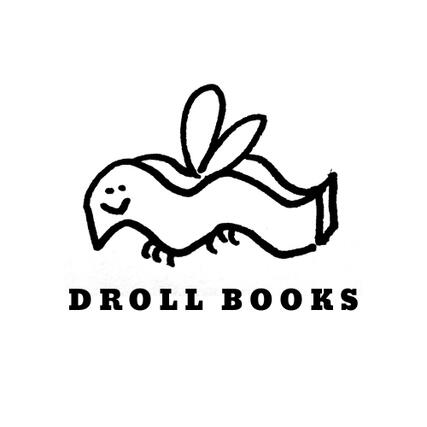 About Droll Books
Founded in 2022, Droll Books champions diversity. We produce off-kilter children's books of a curious nature to delight kids of all shapes, sizes and ages.